About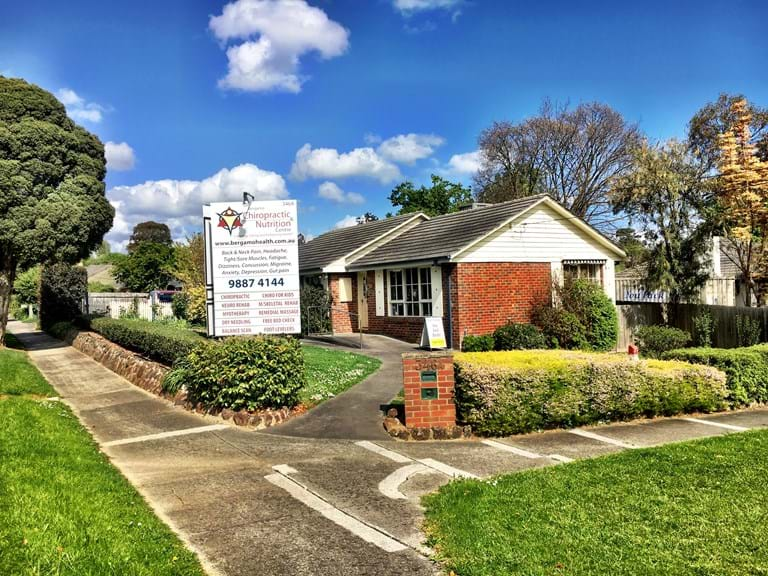 Bergamo Chiropractic and Nutrition Centre is a natural multi-disciplinary centre in Boronia that opened in 2000. We focus on improving the health and well-being of the people that we see with a wide variety of options with seven services. Our services include General Chiropractic needs to more specific needs in Paediatrics and Chiropractic Neuro-Rehabilitation. We also offer Nutrition, Myotherapy,Remedial Massage and Musculoskeletal Rehabilitation. We also offer three assessment procedures that include Posturography (determine falls risk and balance capabilities), QEEG (determines brain maps) and Foot Levelers (determines foot pronation).
The Centre houses two Chiropractors – Dr Paul Bergamo and Dr Jessica Sexton, a Myotherapist – Daniel Catalano and three Remedial Massage Therapists – Michelle Hessey, Danny Duong and Rachael Dixon. Paul has also completed post graduate Graduate Diploma in Nutrition from Deakin University and this year will be his tenth year of lecturing nutrition to Chiropractic students at RMIT University, as well as his first year teaching nutrition at Central Queensland University. This aligns with our Functional Nutrition Service at the centre. Paul has also completed 400 hours of post graduate Neurology study with the Carrick Institute of Graduate Studies in USA. Paul is a Diplomate of the American Chiropractic Neurology Board and offers the Chiropractic Neuro Rehabilitation service. Reta has completed post graduate Paediatric studies and offers a Paediatric Chiropractic service. The glue of the centre is our Chiropractic Assistants :Arienne, Rita and Stephanie who provide a welcoming smile on your arrival and help manage the practice.
We also have a team of Chiropractic Assistants comprising of Arienne, Rita, Pat and Belinda.