Dr Paul Bergamo
---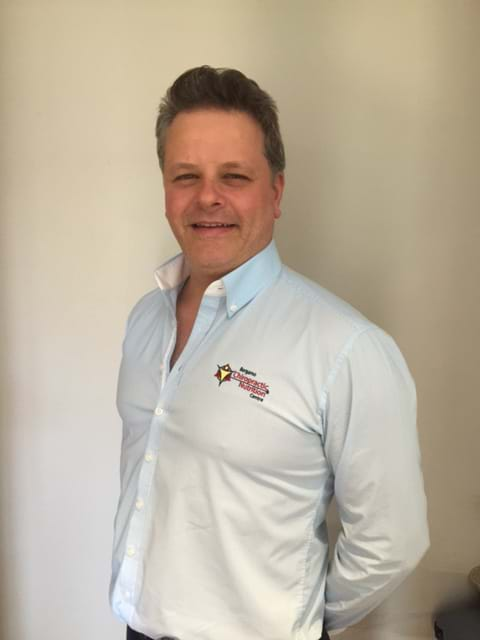 Dr Paul Bergamo completed his Chiropractic degree in 1995 from RMIT University. Paul been Owner and Principal Chiropractor of Bergamo Chiropractic and Nutrition Centre, a natural. multi-disciplinary centre in Boronia, since 2000. In 2003, he completed a post graduate Diploma (Nutrition) from Deakin University. Paul has two lecturing appointments teaching chiropractic students nutrition. For nine years, he taught the nutrition program at RMIT University . His current appointment is with Central Queensland University . He has completed all 16 modules of the Carrick Post Graduate Neurology program and successfully completed a Diplomate of the American College Neurology Board (DACNB). Paul is Chair of the Nutrition and Supplementation Clinical Interest Group (NASCIG) for the Chiropractic Association of Australia (CAA) National and is Vice President of the CAA Victoria. Paul is Founder and host of the podcast show BACKchat, with Dr Anthony Coxon, where health experts and inspirational individuals are interviewed on the five pillars of Health: "Thinking, Eating, Moving, Sleeping and your Neurology." For a free download of any of the 30 shows released, click: https://itunes.apple.com/au/podcast/backchat/id972497993.
With Paul's wealth of experience and further post graduate study , Paul sees all complicated cases with one of the three possible consultations - Chiropractic Neuro Rehabilitation, Nutrition or Musculoskeletal consultations.
Paul loves to spend time with his family, catch up with friends and exercise at the gym.
Chiropractor: B. App. Sc (Clin Sci), B.C.Sc (Chiro), DACNB. Member of CAA, AAFN,CCNP
Functional Nutritionist: Grad Dip of Health Science (Nutrition)
Podcaster: Host of BACKchat
Dr Jessica Sexton
---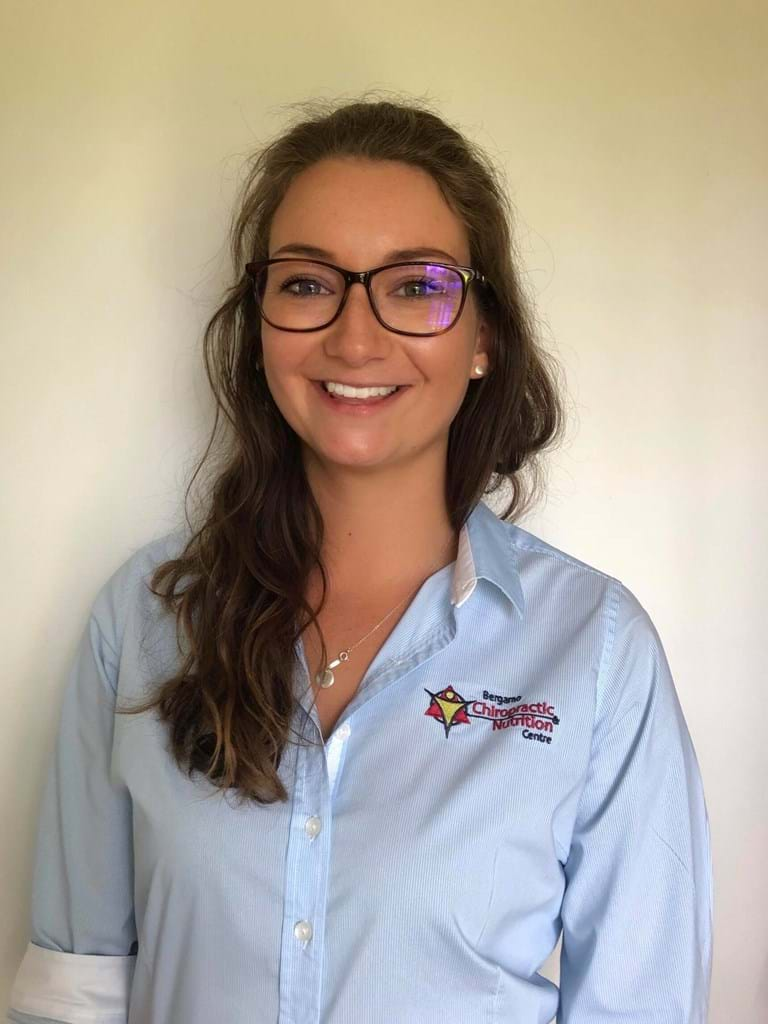 Dr Jessica Sexton graduated from RMIT University with a double bachelor in Health Science and Applied Science, majoring in Chiropractic with distinction.
Jessica is passionate about helping patients achieve their best outcomes through Chiropractic and a happy, healthy lifestyle.
Her interests are family health and wellness, lifestyle modification and rehabilitation. As well as a high interest in managing postural strains, headaches, and a wide range of musculoskeletal complaints.
Jessica's treatments involve the use of traditional chiropractic techniques as well as low force and gentle corrective adjustments. The combinations implemented are individualised taking into consideration the patient's age, type of injury, spinal degeneration, and the patients personal responses to other treatments in the past.
Jessica enjoys anything outside, playing and watching sports, cooking and spending time with family and friends.
Daniel Catalano
---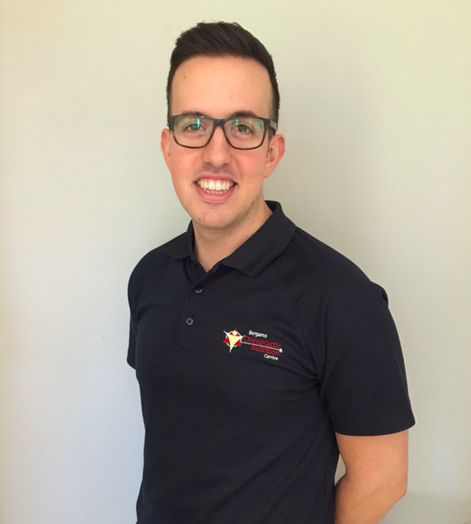 Daniel Catalano has studied a Bachelor of Health Science - Clinical Myotherapy, and is a member of the Institute of Registered Myotherapists of Australia. As a Myotherapist, Daniel will assess your posture, mobility, functional movement and lifestyle factors to identify the source of your pain in order to treat the problem rather than just your symptoms. This is achieved by the use of massage, dry needling, cupping, joint mobilisation and exercise prescription. Daniel - like all our practitioners - has a heavy thirst for learning interest and has just completed the first year of the Chiropractic program, at RMIT University .Daniel enjoys getting out to play golf, watching his beloved St. Kilda Saints, and catching up with his friends and family.
Clinical Myotherapist: B H Sc (Clinical Myotherapy), Member of MAA (Myotherapy Association Australia)
Danny Duong
---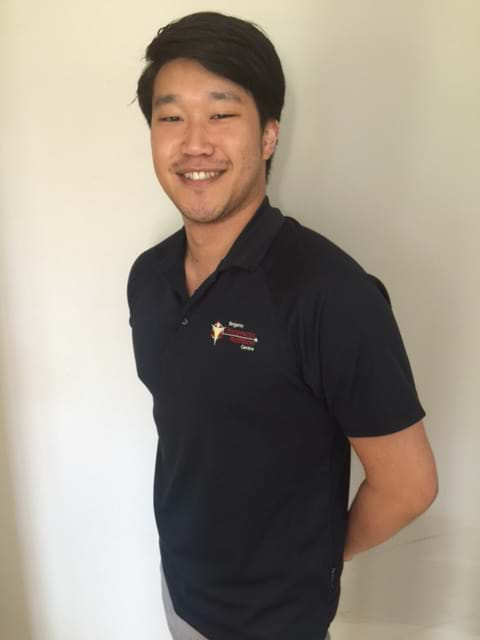 Danny is a Remedial Massage Therapist, who is doing further studies in Clinical Myotherapy, at the Southern School of Natural Therapies. Danny is also a member of the Institute of Registered Myotherapists of Australia (IRMA).
Danny is very busy as he balances his study and work at BCNC. If you suffer from any muscle based sport injuries , Danny has had the experience to deal with these at elite level competition for both soccer and AFL.
Danny is keen to ask questions to determine the cause of your problem and reduce its effects, not just treat the pain. Danny will work closely with Paul and Jessica in helping co-manage chiropractic and remedial massage patients.
Danny also loves to try out different activities such as rock climbing, paintballing, as well as attempting new recipes in the kitchen.
Michelle Hessey
---
Michelle Hessey is a qualified remedial massage therapist having gained her Diploma qualification with Sage, Oakleigh. Michelle is a member of AAMT and, in the future , is looking to do further studies in myotherapy.
Michelle takes seriously, the extreme importance to educate patients about their bodies, and believes this to be as important as the treatment itself. She enjoys teaching patients to live a better quality of life and have more of an understanding of how and why our bodies react the way they do, with the capacity to naturally heal.
As our female only practitioner, Michelle has experience in treating a diverse array of conditions from sports injuries, headaches, low back pain to femaie problems with groin problems and pubic symphysis, during pregnancy.
We strive to be our best here at Bergamo Chiropractic and Nutrition. The best therapists are ones with a supportive team that provide ongoing internal and external training, updates, and always staying ahead with new knowledge.
On a social side, Michelle enjoys cooking , as well as writing , art and design. Michelle is very busy with four children and her dog, Layla.
Rachael Dixon
---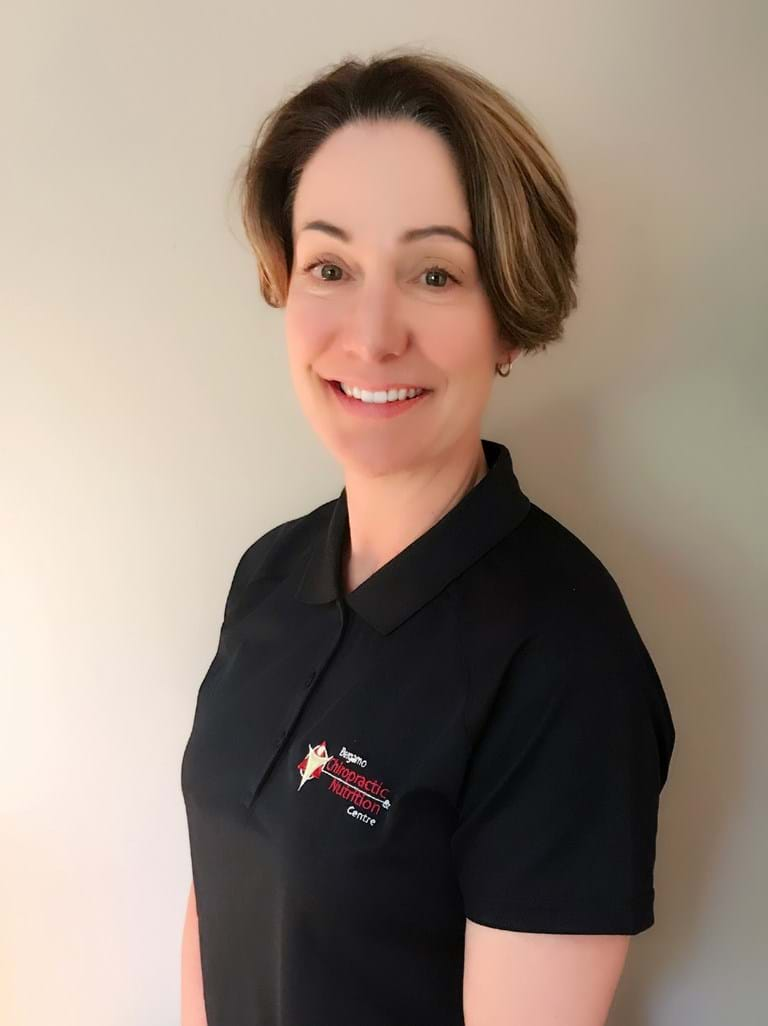 Rachael is a qualified remedial massage therapist graduating from Australia College of Fitness and Bodyworks with a Diploma of Remedial Massage and Cert III and IV in Fitness. She commences her advanced diploma of Myotherapy in May 2018 and then plans to complete her Bachelor of Health Science in Clinical Myotherapy.
Rachael knows firsthand what a busy and stressful lifestyle can do to the body both physically and emotionally. She will be able to relate to your daily pressures and actively assist in helping you improve your functional body movements with both massage and exercise therapy. Rachael employs many remedial massage methods and is a strong believer of myofascial release techniques. She will also guide you with your functional body movements.
Rachael is big on educating her clients to better assist them in their daily functional lives. Knowledge is key so she will endeavor to impart hers to you.
Rachael enjoys sport, study and most importantly likes to hang out with family and friends.